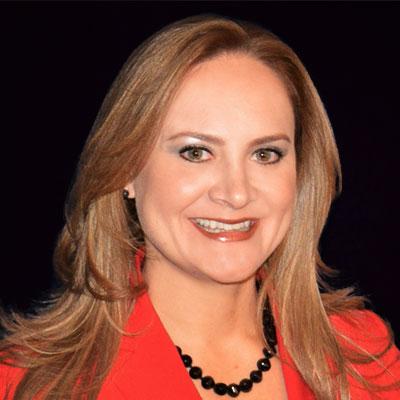 Deputy Global Director - Commercial Services & Registrar of Shipping
Exie O. Tomlinson-Panton is the Registrar of Shipping and is a frequent point of contact for clients wishing to process various vessel-related document transactions including new, interim and under construction registrations, de-registrations, transfers of ownership, demise charters in and out, and mortgage registrations and discharges, amongst other services, in accordance with the Merchant Shipping Law (2011).
Ms. Tomlinson-Panton joined the Cayman Islands Shipping Registry (CISR), forerunner to the Maritime Authority of the Cayman Islands (MACI), in May 2004 as the Manager, Business Development and Corporate Communications and was promoted to Head, Business Development and Client Relationships in October 2008.  She was tasked with the responsibility of promoting and increasing business for the CISR, accomplished through event planning and management as well as the dissemination of information to specific target markets while ensuring a superior level of customer service in all interactions between potential, new and existing clients within all aspects of the Maritime Authority.
Ms. Tomlinson-Panton started her career with the Cayman Islands Government in February 2002 with the Marketing and Promotions Unit, precursor to the Cayman Islands Investment Bureau, as a Marketing Services Representative.  She was responsible for the evaluation and execution of marketing strategies and monitoring the promotional budgets of six principal financial services – Banking, Insurance, Companies' Registry, Mutual Funds, Shipping Registry and the Cayman Islands Stock Exchange.  Her overall responsibilities for these financial services included event planning (locally and overseas), branding and advertising.  Her other duties included management of the financial services' website and statistics database.
In July 2001, Ms. Tomlinson-Panton obtained a Bachelors of Administration degree in Marketing from Stetson University in DeLand, Florida.  She has also undertaken various government training courses in Financial Management, Project Management and Users Training in Statistics.
She is a part of the MACI Management Committee and previously served as Executive Secretary for the Maritime Sector Consultative Committee and the Cayman Islands Shipowners' Advisory Council from May 2004 – December 2008.