What is the Passenger Yacht Code?
Otherwise known as the PYC, the code was developed for industry to enable larger vessels to carry up to 36 passengers without having to build to the overly onerous SOLAS requirements. Before the introduction of the PYC, yachts carrying over 12 passengers would have to build to full SOLAS passenger vessel standards, which makes it very hard for the aesthetics of the vessel to achieve exacting superyacht standards.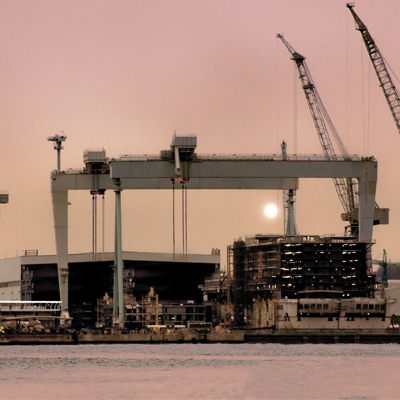 Why Build to the Passenger Yacht Code?
SOLAS passenger ship standards apply to yachts that carry more than 12 passengers. However, it is widely recognised that it is impractical to apply to yachts the same International Convention standards and requirements of the major operational Conventions of the International Maritime Organization (IMO), which were developed to deal with merchant cargo ships and passenger ships. In answer to this, the PYC provides an equivalent to the IMO's SOLAS, Load Line & STCW conventions and, as such, allows yachts to be issued with international certificates that enable them to conduct free worldwide trade under the Cayman Islands Flag.
Why is it good to be built to PYC/What does it mean for owners?
The PYC is an agreed upon set of standards, designed specifically for luxury yachts, which provides the same level of safety as that of a SOLAS passenger vessel, but  also ensures that the owner can get the greatest amount of enjoyment from his/her vessel. The Code sets out technical, safety and operational standards appropriate to the size and operation of the vessels. The standards incorporated in the Code are largely based on the international conventions that apply to commercial vessels including equivalencies where it is not reasonable or practicable to comply with the conventions and where there is an opportunity to enhance safety. Compliance with the standards required by the Code entitle a yacht to be issued with the appropriate Passenger Certificate under the relevant international Convention or under national law, as the case may be.
How is the Passenger Yacht Code kept up to date?
The Code was developed by the Members of the Red Ensign Group (REG) through its Technical Forum. The REG is responsible for ensuring that the Passenger Yacht Code is maintained as a highly developed, practicable, internationally recognised standard. The Cayman Islands Shipping Registry has acted as the Codes' secretariat since 2008, developing the initial text and working on annual amendments to keep the Code up to date with IMO convention amendments (published every 6 months) and reflecting the latest industry practices.